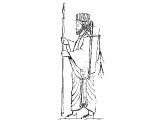 Bow
Assyrian soldier with bow.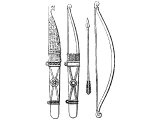 Bow
Assyrian bows and arrows.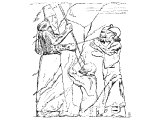 Captive
Assyrian King putting out the eyes of a captive, holding others by a hook through their lips - cf 2Kings 25.7, Jer.39.6f, 52.10f, 2Chron.33.11, Ezek.19.4.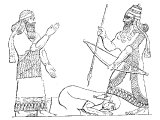 Captive
Assyrian with his foot on the neck of a prisoner - cf Josh.10.24, Ps.110.1, Is.60.14, 1Cor.15.26).