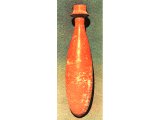 Alabaster
Pottery imitation of an alabastron, or alabaster vessel..


Basket
Several varieties of basket are denoted by different Hebrew words in the Old Testament. The commonest were woven of reeds, palm leaves or, like this one, of withes for strength.. They were large and flat for easy carriage on the head. An early photograph.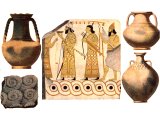 Glazed
Glazed Ware and Pottery from the Golden Age of Assyria.
FREE PICTURE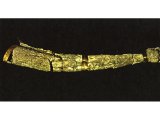 Horn
Megiddo horn of ivory and gold. (Palestine Archaeological Museum). Cf. I Sam.16:13..