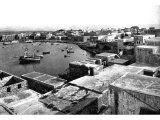 Tyre
View of Tyre.(A photograph by R E M Bain in about 1890).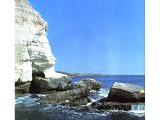 Tyre
The high cliffs a few miles south of Tyre are very different from the rest of Israel`s coastline..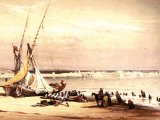 Tyre
General view of Tyre.
FREE PICTURE


Tyre
Tyre has become `a place for the spreading of nets in the midst of the sea`. Local fishermen are here seen early in the morning hauling in a seine or drag-net. The net has weights below and floats at the top.. In the distance, Carmel can be seen. An early photograph.