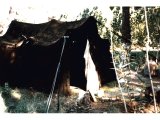 Tent
Tent made of black goat`s hair.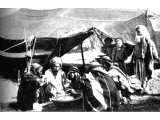 Tent
The Beduin have not changed their style of living since Jabel, son of the nomad warrior Lamech, was designated `the father of such as dwell in tents` (Genesis iv,20).. They call their rectangular tents `houses of hair` because these are made of strips of cloth, woven of goat`s or camel`s hair. The men gather round the large common dish, eating their frugal dinner of boiled rice. An early photograph.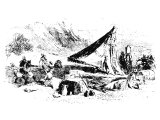 Arab
Arab tent, in process of being pitched..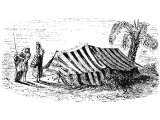 Arab
Arab tent.
FREE PICTURE