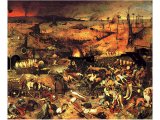 Last Judgement
The Triumph of Death at the last judgement, by Pieter Bruegel, 1562 at the Prado, Madrid..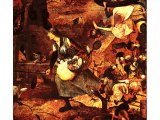 Rebel Angels
The Fall of the Rebel Angels by Pieter Bruegel 1562, at The Royal Museum of Fine Arts, Brussels..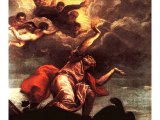 Patmos
St. John the Evangelist on Patmos, by Titian, 1544 - Samuel H. Kress Collection.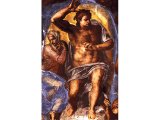 Judge
Christ as Judge and the Virgin - detail of Last Judgment, Michelangelo. Sistine Chapel, Pauline Chapel.