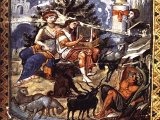 David
David Playing the Harp, Byzantine miniature from the Greek Psalter, Paris, Bibliotheque Nationale, Ms. Gr. 139, fol. 1. 10th century.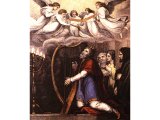 David
David playing the harp, from the John Brown Bible.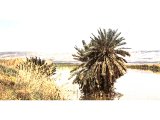 Palms
Palms beside the Jordan. Cf. Psalms 1:3..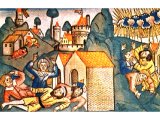 Psalm 105
An illustration of Psalm 105 `..he struck down all the first-born in their land`..