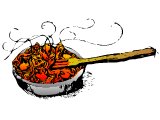 Spaghetti
A steaming dish of spaghetti ready to be served.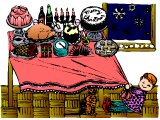 Spread
An elaborate party spread on a table, about to be pulled to the floor by a child.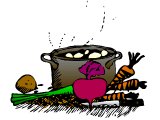 Stew Pot
A steaming pot surrounded by various vegetables.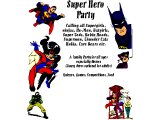 Super Hero
A poster for a `Super Hero party` (an alternative to Halloween`).