Pheidias
The Zeus of Pheidias, loftiest embodiment of divinity in art.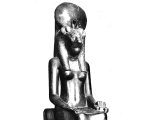 Sachmet
War goddess Sachmet, 18th Dynasty, c. 1300 BC. Grey granite, at the Louvre, Paris..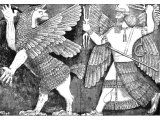 Tiamat
Bel-Merodach, the champion of the Gods of heaven, assailing Tiamat, the power of the primeval deep, with thunderbolts.. In the Babylonian account of the Creation, the universe began after the slaying of Tiamat, dragon-goddess of the Deep. Split in two, from one half of her body were formed the heavens, from the other, the earth.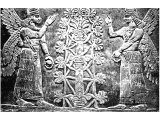 Tree
Female (or youthful) cherubic figures, standing before a sacred tree..