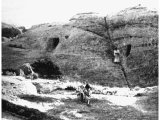 Seir
Cave-dwellings in Mount Seir. The descendants of Esau settled in the Land of Edom or Seir and they may have lived in such caves. An early photograph..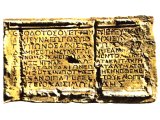 Beth Shearim
Inscription from the tomb of rabbi Gamaliel at Beth Shearim..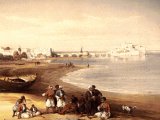 Sidon
Sidon was famed for iridescent Phoenician glass - many examples of `tear bottles` have been recovered. It was also famed for purple dye extracted from murex shells..
FREE PICTURE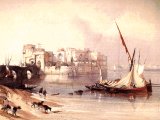 Sidon
The Citadel of Sidon.