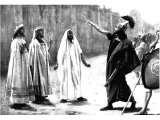 Hezekia
Rab-shakeh before the walls of Jerusalem when he came with a great Assyrian army. (II.Kings xviii, 28-37). Painting by the Spanish 19th C Jose Villegas..
FREE PICTURE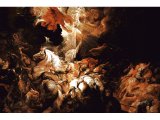 Sennacherib
The destruction of Sennacherib and his army - Rubens (1577-1640) in the Alte Pinakothek Museum, Munich.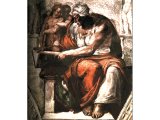 Hilkiah
Hilkiah, the high priest, found the Book of the Law and took it to Huldah the prophetess - Michelango, Cistine chapel, Rome.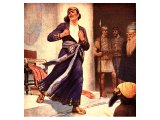 Josiah
Josiah Hearing the Words of the Law, by C.F. Vos.