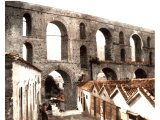 Neapolis
Neapolis, present day Kavalla. The town built on a rocky promontory apparently bridged to the Macedonian mainland by this Roman aqueduct. An early photograph..
FREE PICTURE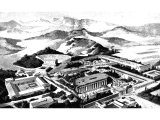 Olympia
Temples and precincts of Olympia. Left to right: Gymnasium, Theatre, Heraion, Temple of Zeus, Enclosed grove of Altis, Agora, Gate of Processions, Stoa Poikile, Stadium.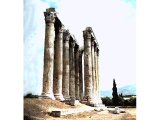 Olympia
Corinthian columns of the Temple of Zeus Olympus.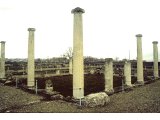 Pella
Pella.