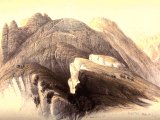 Hor
Mount Hor. From the cliffs encircling Petra.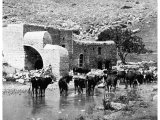 Huleh
A mill near Lake Meron or the Marsh of Huleh above Lake Galilee. (A photograph by R E M Bain in about 1890).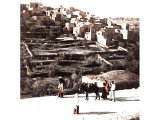 Kirjath
Kirjath-Jearim, located at the village of Abu Ghosh about nine miles from Jerusalem on the Jaffa road.. In the centre of the skyline is the church built by the Knights of St. John to mark the supposed site of `the house of Abinadab in the hill` (1 Samuel vii,1). An early photograph.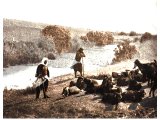 River Kishon
The River Kishon. `The river Kishon swept away Sisera`s charioteers` (Judges v, 21). On the left we see Mount Carmel. The river here suddenly becomes a dangerous rapid when the torrential rains descend. An early photograph..