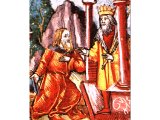 Artaxerxes
A miniature from Henry VIII`s Great Bible shows Nehemiah conversing with King Artaxerxes..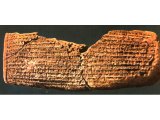 Cylinder of Cyrus
Cylinder of Cyrus proclaiming restoration of the temples. 538 BC (British Museum)..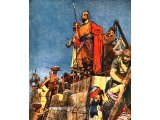 Rebuilding
Rebuilding the Walls of Jerusalem, by C.F. Vos.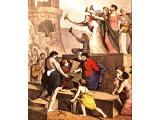 Rebuilding
Nehemiah rebuilding the walls of Jerusalem, from the John Brown Bible.