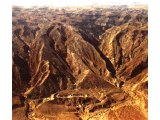 Dead Sea
Air-view of `The Ascent of Akrabbim (Scorpions)` between Kadesh and the Dead Sea..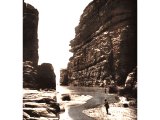 Arnon
The River Arnon cuts the tableland of Moab. An early photograph..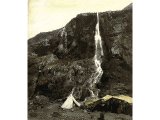 Moab
In Moab on the north-eastern side of the Dead Sea are the hot springs of Zerka Ma`in.. Herod the Great was brought over Jordan from his palace at Jericho while he was suffering from his last horrible disease to these far-famed medicinal waters. An early photograph.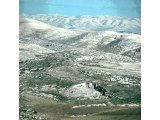 Wilderness
Wilderness of Judea looking towards Moab from Mount Scorpus.
FREE PICTURE