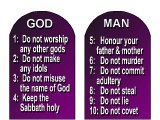 Commandments
The Ten Commandments summarised on two tablets.
FREE PICTURE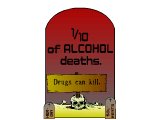 Alcohol
Tombstones drawn to scale showing the numbers of deaths caused by Heroin, Solvent abuse, and 1/10 of the alcohol-related deaths. Shows Alcohol as the most dangerous drug, numerically.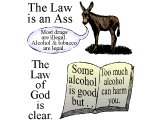 Alcohol
`The Law is an Ass. Most drugs are illegal. Alcohol and tobacco are legal. The Law of God is clear. Alcohol is good, though excess can harm you..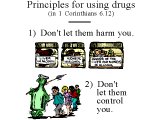 Alcohol
`Principles for using drugs (in 1 Corinthians 6.12) 1) Don`t let them harm you. 2) Don`t let them control you..