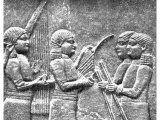 Babylon
The Babylonians had a high appreciation of music, and large numbers of professional players were attached to royal palaces. This slab from Ashurbanipal`s palace shows twelve-stringed harp, lyre, drum and drumsticks.. Decrees and hours of prayer were heralded by `music`.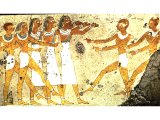 Dancers
Wall-painting from tomb of Antefoker, Thebes, showing dancers, 19th or 18th century BC..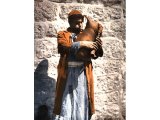 Dulcimer
The Dulcimer, or Bagpipe. The inflated goat-skin is fitted with a reed mouthpiece, a melody pipe with finger-holes enabling a variety of notes to be produced. An early photograph..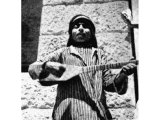 Guitar
Instruments are played mainly to accompany the voice. This boy, with fingers protected by a plectrum, thrums monotonously on his primitive guitar, to enhance the simple melody of his song. An early photograph..