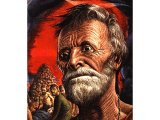 Achan
Joshua and the burial of Achan - a portrait by Guy Rowe.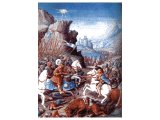 Amorite
Joshua driving back the forces of the Amorite kings - from a French Bible of 1500.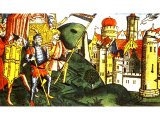 Ark
A 15th century miniature showing the Israelites carrying the ark, proof of Yahweh`s presence, into battle at Jericho..
FREE PICTURE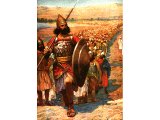 Jordan
Crossing the Jordan, by C.F. Vos.