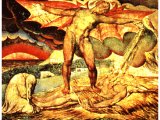 Job
Satan Smiting Job with Sore Boils - William Blake.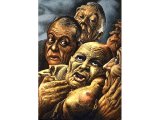 Job
Job with his `friends` - a portrait by Guy Rowe.
FREE PICTURE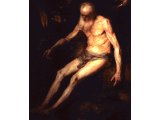 Job
The Dutch painter Jan Lievens (1607-74) depicts Job, inflicted with boils, contemplating his sufferings. This painting is found in the National Gallery of Canada, Ottowa..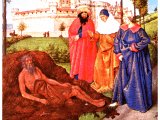 Comforters
The three comforters speak to Job. An illustration from the Book of Hours of Etienne Chevalier by the 15th century French painter, Jean Fouquet..