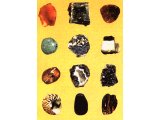 Breast-plate
The twelve stones of the breast-plate They were (left to right, top to bottom): Sard-Carnelian, Plasma, Jasper-Agate, Turquoise, Lazurite, Chalcedony, Amber, Agate, Amethyst, (Fourth row) Mother of Pearl, Black Onyx and Jasper-Onyx.. Cf. Exod.28:15,17.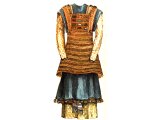 High Priest
Reconstruction of the garments of the high priest. Cf. Exod.28:2..
FREE PICTURE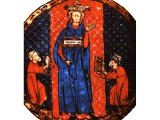 High Priest
A high priest with the Urim and Thummin - a Hebrew miniature, 13th century.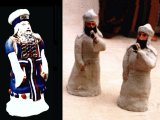 Priests
A close-up of models of the High Priest and two priests. The High Priest (on the left) is wearing his Ephod and ceremonial clothing ready for the Day of Atonement sacrifice.. The Priests are blowing the silver trumpets, as they do at the New Moon. Model by Andrew Gillesae, photographed by Paul McCabe