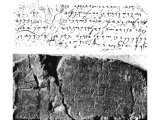 Hezekiah`s Tunnel
Siloam`s inscription from Hezekiah`s tunnel.. `Behold the excavation! Now this had been the history of the excavation. While the workmen were still lifting up the axe, each towards his neighbour, and while three cubits still remained to (cut through, each heard) the voice of the other who called to his neighbour for there was an excess in the rock on the right hand (and on the left). And on the day of the excavation the workmen struck, each to meet his neighbour axe against axe, and there flowed the waters from the spring to the pool for a thousand two hundred cubits.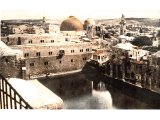 Pool of Hezekiah
The large artificially-built reservoir in Jerusalem, known as the Pool of Hezekiah, who `brought water into the city` by means of the Siloam tunnel. An early photograph..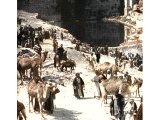 Siloam
The Pool of Siloam. An early photograph..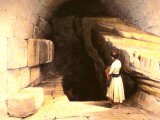 Siloam
Jerusalem: the Upper Fountain of Siloam.