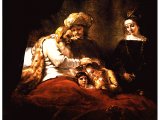 Joseph`s Sons
`Jacob Blesses Joseph`s Sons` by Rembrandt (1606-69). The dying Jacob gives the blessing to the younger boy, Ephraim Canvas, 1656. Kassel, Gem ldegalerie..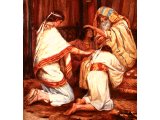 Joseph`s Sons
Jacob Blessing his Grandsons, by C.F. Vos.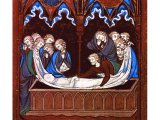 Jacob`s Corpse
Jacob`s corpse being laid in a tomb by his twelve sons - an illustration from the Psalter of St Louis, 13th century.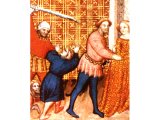 Dinah
Dinah`s brothers taking her home from Shechem - a French miniature, 13th century.