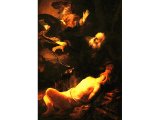 Sacrifice of Isaac
`The Angel Prevents the Sacrifice of Isaac` by Rembrandt. Canvas, 1635. Leningrad, Hermitage..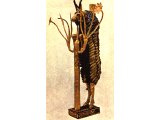 A Ram
Figurine from royal tomb, Ur. (University Museum, Philadelphia). `And Abraham lifted up his eyes and looked, and behold behind him was a ram, caught in a thicket by his horns ...` (Gen.22:13)..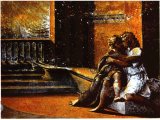 Isaac and Rebekah
King Abimelech catching sight of Isaac and Rebekah embracing - a fresco in the Vatican by Raphael, early 16th century.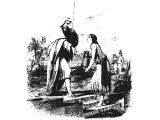 Rebekah
Abraham`s servant and Rebekah at the well.