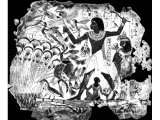 Cat
In the Bible, hunting and fowling as recreations are connected with royalty and the great. Various implements, including boomerangs, were used in the chase. Such hunting scenes are depicted in Egyptian wall-paintings.. Here we see a Theban noble with wife and daughter. His fowling cat holds three birds in its mouth and claws. An early photograph.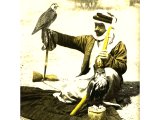 Falcon
The sport of falconry. This falconer holds a desert falcon on his wrist and another trained hunting bird at his side. An early photograph..
FREE PICTURE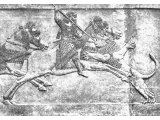 Lion
Assur-bani-pal hunting the lion..


Asses
Assyrian hunting wild asses.