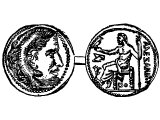 Alexander
Coin of Alexander the Great, Tetradrachm, 350 BC.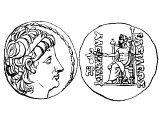 Alexander ii
Coin of Alexander II Zebina 128-123.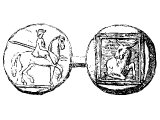 Archelaus
Archelaus, Tetradrachm of, king of Macedon (413 BC), showing a single-horned goat as a symbol of Macedonians - cf Dan.8.5.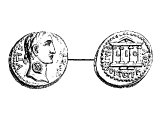 Philip
Herod Philip II the Tetrarch, Coin, bronze, of: Left: `of Caesar Augustus`, head of Tiberius. Right: `of Philip the Tetrarch`, four-columned temple.