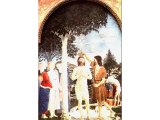 Baptism
The Baptism of Christ by Piero della Francesca (1416?-1492), National Gallery, London.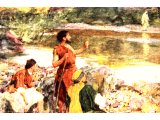 Lamb of God
John, looking upon Jesus as he walked, said, Behold, the Lamb of God`.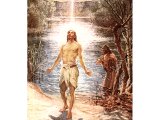 Baptised
Jesus having been baptised by John - by William Hole.
FREE PICTURE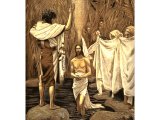 Baptised
The Baptism of Jesus , from The Life of Jesus Christ by J.J.Tissot, 1899.