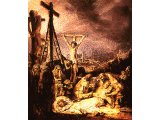 Pieta
`The Pieta` by Rembrandt. Paper and canvas on a panel, ca. 1640-42. London, National Gallery..


Deposition
Deposition of Christ, at Pinacoteca, Caravaggio. Chapel of Nicholas V,Borgia Apartments, Vatican..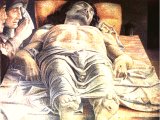 Dead Christ
The Dead Christ by Andrea Mantegna (1431-1506), Brera Gallery, Milan.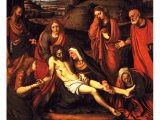 Pieta
Pieta, by Andrea Solario, c.1515 - Samuel H. Kress Collection.