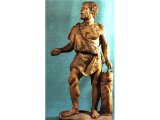 Fisherman
Hellenistic figure of a fisherman, from Alexandria..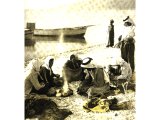 Fisherman
These Galilean fishermen, their boats anchored and their nets spread out to dry on the beach, have built a fire on an improvised hearth of stones. An early photograph..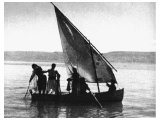 Fisherman
A early photo taken at daybreak on the Sea of Galilee. The boatmen handle long drag nets, put out at night, usually on deep water..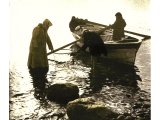 Fisherman
On the northern shore of the Lake of Galilee fishermen are bringing in their morning catch. This beach is near Tabghah, supposed site of Bethsaida. An early photograph..