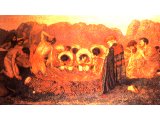 Sacrifice
Elijah`s Sacrifice, by Albert Moore - Bury Art Gallery & Museum.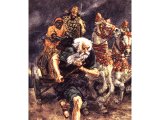 Ran
Elijah tightened up his girdle, and ran the whole way in front of the chariot. 1 Kings 18.46.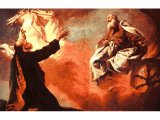 Whirlwind
Elijah went up to heaven in the whirlwind - Italian artist Giovanni Battista (1683-1754) Samuel H. Kress Collection.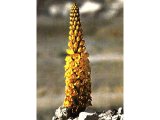 Broom-rape
A Broom-rape (Cynomorium cocineum) lives parasitically on the broom shrub and gives it handsome yellow flowers. Elijah sat under a broom bush when he ran from Queen Jezebel in 1Kings 19:4-5..