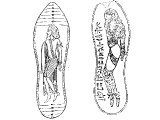 Breaches
Egyptian breaches - cf Ex.28.42, 39.28, Lev.6.10, 16.4, Ezek.44.18..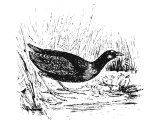 Dye
Purple Gallinule (Porphyro hyacinthinus), used for making `purple`, Heb. TaNSheMeTh in Lev.11.18, Deut.14.16, sometimes translated `swan`.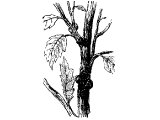 Dye
Scarlet insect (Coccus ilicis) which forms lumps on evergreen oaks. The colour Scarlet was extracted from this insect. Scarlet, Heb. ShaNI, TOLa`.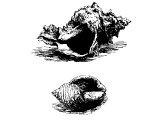 Dye
Top: Tyrian Rock Shell (Murex trunculus). Bottom: Dog whelk (Purpura lapillus) - sources of Purple dye.. This was a trade secret held by Tyre. They sold purple cloth at such a high price that only kings and other rulers could afford it.