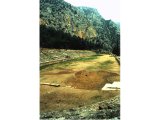 Stadium
Delphi- Stadium, looking toward the entrance. Originally built in the 6th c. BC, it was completely rebuilt in the 2nd c. AD at the expense of Herodes Atticus, a wealthy businessman.. Like theatre, poetry and music, athletic events were an essential part of religious festivals at Delphi.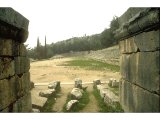 Stadium
Delphi - Stadium.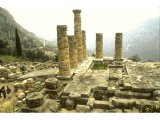 Apollo
Delphi - Apollo temple.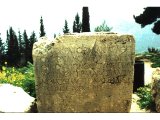 Emperors
Delphi- Inscription referring to the Roman emperors Nerva, Trajan and Hadrian as `son of god.`.