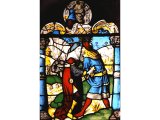 Amasa
This stained glass window shows Joab killing Amasa while pretending to greet him..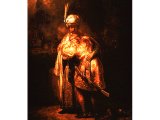 Jonathan
`David`s Parting from Jonathan` by Rembrandt. Panel, 1642. Leningrad, The Hermitage..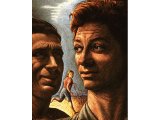 Jonathan
David and Jonathan - a portrait by Guy Rowe.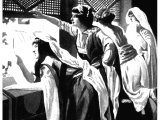 Michael
James Tissot`s illustration shows Michael, looking through the open lattice at her husband, King David, dancing before the Ark (II.Samuel vi, 16)..