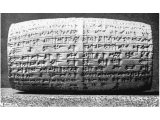 Belshazzar
Clay cylinder of Nabonidus, King of Babylon mentioning his son Belshazzar..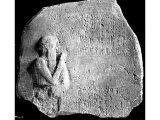 Hammurabi
Portrait of Hammurabi..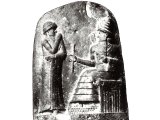 Hammurabi
Laws codified and enforced by Hammurabi, King of Babylonia show analogies with the Laws of Moses. Its decoration represents Hammurabi receiving the laws from Shamash the sun-god on top of the Hammurabi stele which records his laws..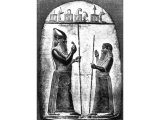 Merodach
Merodach-Baladan, king of Babylonia sought an alliance with Hezekiah against Assyria (Isaiah xxxix, 2). On this tablet Merodach-baladan is represented (left) with a Babylonian magnate..