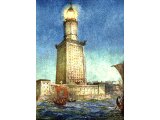 Pharos
Beacon of the Mediterranean: the Pharos of Alexandria. The city of Alexandria possessed two fine harbours. The Pharos lighthouse was erected in the 3rd century B.C. by Sostratus of Cnidos.. This reconstruction has been made from the accounts of contemporary writers.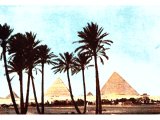 Gizeh
Pyramids at Gizeh seen through the feathery palms that fringe the Nile.
FREE PICTURE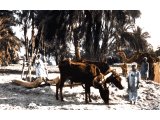 Goshen
Goshen, in Egypt. Oxen threshing corn at the Wadi Tumilat, one of the most fertile parts of Egypt..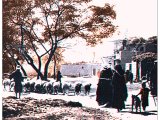 City of on
The road by which Joseph went to the city of On. Joseph`s wife was Asenath the daughter of Poti-pherah priest of On. On was a great seat of learning and centre of the worship of Ra, the sun-god..